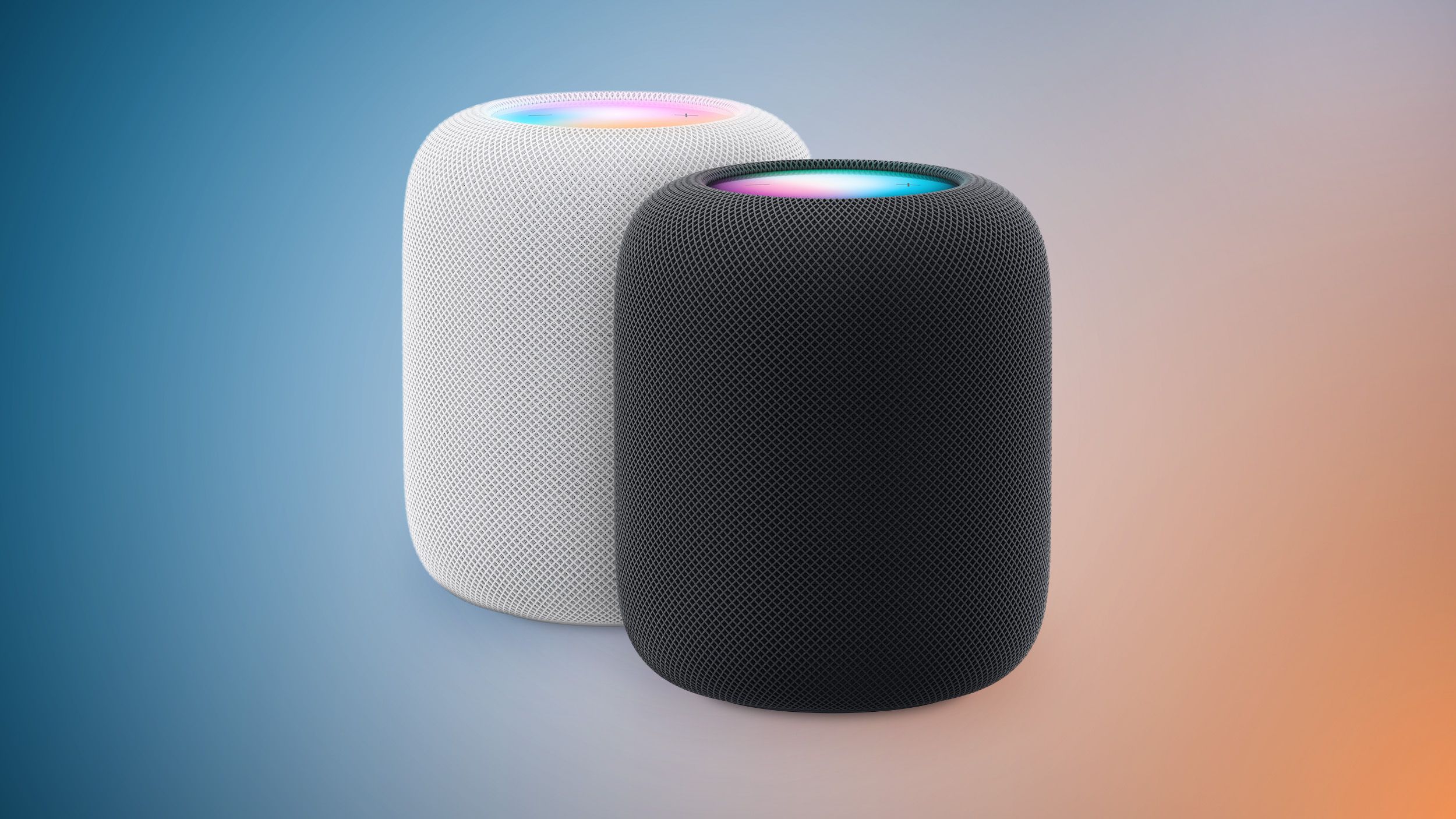 Alongside iOS 16.3.2, Apple today released new 16.3.2 software that's available for the HomePod, second-generation ‌HomePod‌, and HomePod mini.
According to Apple's release notes, ‌HomePod‌ software version 16.3.2 addresses an ongoing problem with HomeKit-related Siri requests, which could fail.
This update addresses an issue where asking Siri for smart home requests may fail, and also includes general performance and stability improvements.
There have been multiple complaints about ‌Siri‌ failing to correctly respond to a HomeKit-related requests the first time a request is received, with a timeout occurring. The update should fix that problem for those who have been impacted.
Popular Stories
Apple Reportedly Planning to Limit iPhone 15's USB-C Port in the Same Way as Lightning
The iPhone 15 and iPhone 15 Pro's USB-C port and accompanying charging cables will feature a Lightning-like authenticator chip, potentially limiting their functionality with Apple-unapproved accessories, a rumor shared on Weibo suggests. The rumor declares that Apple has developed its own variant of USB-C for this year's iPhone 15 lineup and comes from a user who claims to be an integrated…
iOS Updates Coming Later This Year Will Include These 5 New Features
Apple has previously announced several upcoming iOS features that are expected to be added to the iPhone this year. Some of the features could be introduced with iOS 16.4, which should enter beta testing soon, while others will arrive later in the year. Below, we have recapped five new iOS features that are expected to launch in 2023, such as an Apple Pay Later financing option for purchases …
Major Change Coming to Siri as Soon as This Year
Apple is working on a major change to Siri that will move away from the "Hey Siri" trigger phrase currently required to invoke the virtual assistant hands-free, according to Bloomberg's Mark Gurman. In a recent edition of his "Power On" newsletter, Gurman said that Apple is working on a way for Siri to be able to understand and respond to commands without the need to use "Hey Siri" as a…
Apple Releases iOS 16.3.1 With iCloud Fix, Crash Detection Optimizations and More
Apple today released iOS 16.3.1, a minor update for the iOS 16 operating system that first came out in September. iOS 16.3.1 comes over two weeks after the launch of iOS 16.3, an update that added Security Keys for Apple ID and support for the new HomePod. ‌iOS 16‌‌.3.1 can be downloaded on eligible iPhones and iPads over-the-air by going to Settings > General > Software Update….
iOS 16.3 Now Available for Your iPhone With These 4 New Features
Apple released iOS 16.3 in late January following nearly six weeks of beta testing. The software update is available for the iPhone 8 and newer, and while it is a relatively minor update, it still includes a handful of new features, changes, and bug fixes. Below, we've recapped new features in iOS 16.3, including support for physical security keys as a two-factor authentication option for…
What to Expect From Apple This Spring: New Macs and More
February has been a relatively quiet month for Apple so far beyond the new HomePod arriving to customers, but things should pick up soon. Apple is rumored to have at least three new product announcements planned for the period of March through June, including a new Mac Pro, a 15-inch MacBook Air, and its long-awaited AR/VR headset. Apple often introduces a new iPhone color or two in the spring…
All-New Apple CarPlay Launching This Year Starting With These 14 Car Brands
In June 2022, Apple previewed the next generation of CarPlay, promising deeper integration with vehicle functions like A/C and FM radio, support for multiple displays across the dashboard, personalization options, and more. Apple says the first vehicles with support for the next-generation CarPlay experience will be announced in late 2023, with at least 14 automakers committed so far. Comm…
Apple Now Selling Refurbished iPad Mini 6 and M1 iPad Pro Models
Apple today added refurbished iPad mini 6 and 2021 iPad Pro models to its online refurbished store, offering the tablets at a discounted price for the first time. Pricing on the iPad mini 6 starts at $419 for the 64GB model, an $80 discount off of the original $499 starting price tag. Apple is offering multiple color options, with a 256GB model also available for $549, a $100 discount….